About US
Phil is a Certified Veterinary Technician with over 42 years of experience in the profession. He now concentrates his efforts as a full-time author and consultant.
Because of his clinical experience and management skills, he became the first veterinary technician to evaluate and accredit veterinary hospitals for the American Animal Hospital Association (AAHA). The experience of "inspecting" over 1200 veterinary hospitals has given him a unique perspective of our profession.
Phil's many articles dealing with veterinary hospital operations have appeared in national publications such as Journal of the AVMA, AAHA Trends, Veterinary Forum, DVM Newsmagazine, the Veterinary Technician, Veterinary Practice STAFF and Veterinary Practice News.
His books on hospital safety and regulatory compliance are considered the most practical and authoritative in the profession. Phil is also the founder and Managing Editor of the profession's only safety-specific newsletter, The Veterinary Safety & Health Digest.
Because he has taken the lead in "deciphering" the regulatory agency rules affecting the veterinary profession and has been able to provide practical, veterinary-specific advice, Phil has earned the reputation of the veterinary profession's OSHA expert.
Recognizing the power of interactive learning, Phil is the founder and Director of The OSHA Center on the Veterinary Information Network (VIN) and Veterinary Support Personnel Network (VSPN). He regularly teaches interactive OSHA and staff training courses on VIN and VSPN.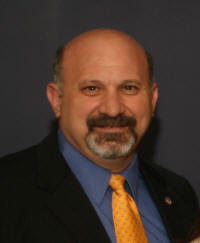 Philip J. Seibert, Jr., CVT